Small Block Chevy Alternator & Power steering Brackets Camel Hump Head LWP SBC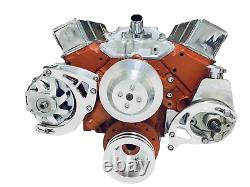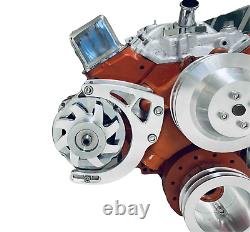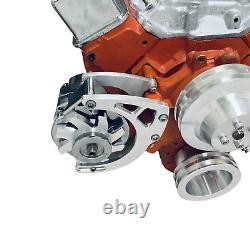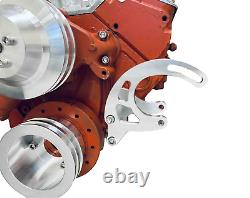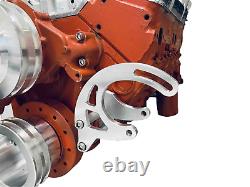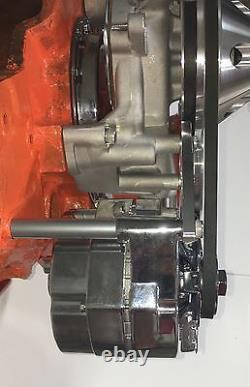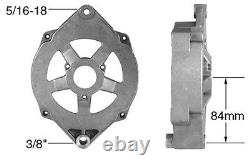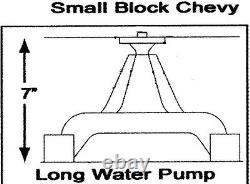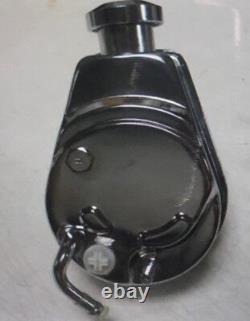 SMALL BLOCK CHEVY BILLET ALUMINUM ALTERNATOR AND POWER STEERING BRACKETS LWP. Small Block Chevy Mid Mount Alternator Bracket passenger side. This bracket has been CNC machined in USA. Works with GM Alternator 6 and 12 O'clock.
Measure 6-5/8" (6.6" or 168mm) from the center of the pivot hole to the center of the adjusting hole. Power Steering bracket machined in USA. Made from 3/8 thick aluminum 6061-T6. 3/4 spacers and rear support bracket avoid any deflection.
283, 302, 305, 327, 350 & 400 CHEVY SMALL BLOCKS. LONG WATER PUMP OR ELECTRIC WATER PUMP WITH LONG WATER PUMP PULLEYS. SAGINAW P SERIES POWER STEERING PUMP. Fuelie or Camel Hump Heads. Doesn't require holes on engine heads. 3/4 spacers and rear support. Hardware and instructions require to install. Power steering pump n ot included.

---