New Small Block Chevrolet Chevy Ceramic Coated Ram Horn Exhaust Manifolds 900x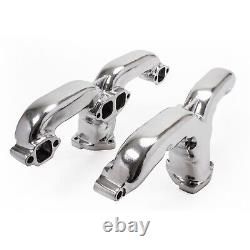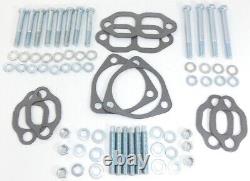 BRAND NEW CLASSIC CERAMIC COATED CAST IRON RAM HORN SMALL BLOCK CHEVROLET CHEVY EXHAUST MANIFOLDS RPC SUPER SUNNY 900X. GREAT FOR A TIGHT FIT WITHOUT SACRIFICING PERFORMANCE. FITS ALL SMALL BLOCK CHEVROLET CHEVY ENGINES WITH STRAIGHT OR ANGLE PLUG HEADS. ACCEPTS 2 1/2 EXHAUST PIPE.
GASKETS AND HARDWARE ARE INCLUDED. STYLED TO REPLICATE THE ORIGINAL EXCEPT NICER.

---