For Small Block Chevy Long Water Pump Pulley Kit with Power Steering Pump Pulley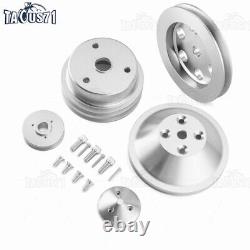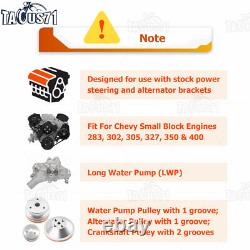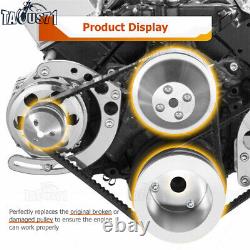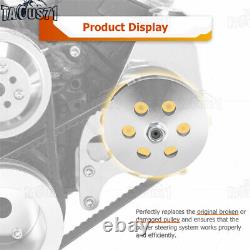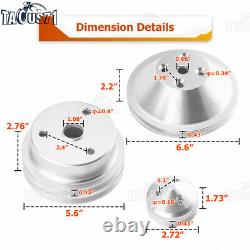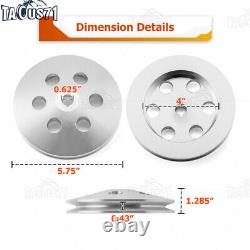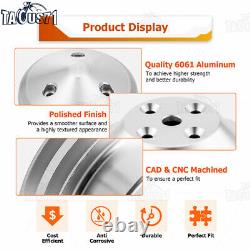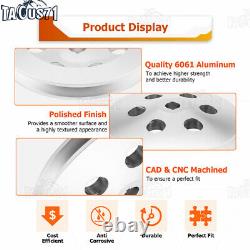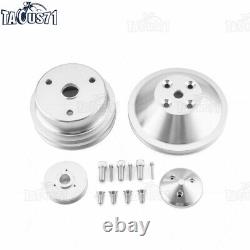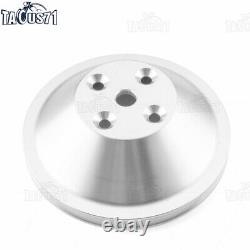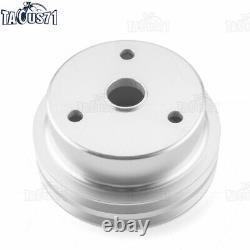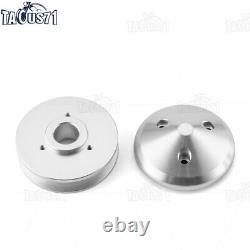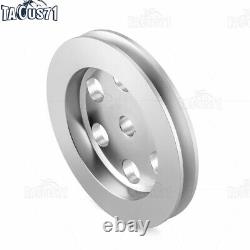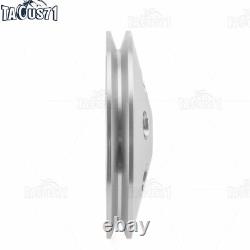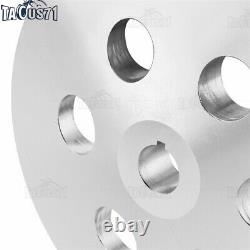 Fit for Chevy Small Block Long Water Pump (283, 302, 305, 327, 350 & 400). Please Note: designed for use with stock power steering and alternator brackets. >>Process Treatment:Polished finish & anodized silver process.
It makes it a smoother surface and offers a high-texture look. >>Material: High-quality 6061 Billet Aluminum. Lighter weight but high strength, it is also rust resistance and corrosion resistance. >> Manufacturing:Computer-aided design & CNC machined.
Strict control to ensure the perfect fit before being put into the market. Easy to install, No drilling or modification is required. Please Note: 1 groove, 5/8 Key-way. Mounting holes Offset: 0.92 (From Front of Pulley to Center of V-groove). Offset: 0.30 (From Mounting Surface of Pulley to Center of V-groove). >>This Power Steering Pump Pulley is designed for Chevy V-belt applications, Fits Chevy Small Block Engines and 5/8 Key-way shaft on Saginaw Pump. >>Perfect Fitment: Computer-aided Design & CNC Machined. >>Beautiful Replacement: Anodized Silver Process & Polished Finish Treatment. >>Robustness & Durability:6061 Billet Aluminum materials. >>Easy Installation: Bolt-on design, No drilling or modification is required. 1 x Water Pump Pulley W/1 groove. 1 x Crankshaft Pulley w/ 2 grooves. 1 x Alternator Pulley W/ 1 groove.
1 x Power Steering Pulley.

---